Program Description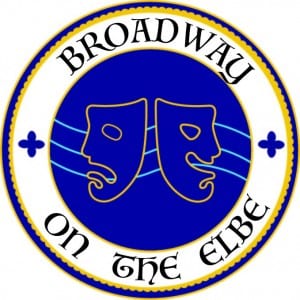 Broadway on the Elbe is an exciting and ambitious program that allows young people to gain high-quality training in the elements of musical theater. Designed in consultation with professionals in the theatrical communities of New York and Los Angeles, Broadway on the Elbe strikes a careful balance between instruction and performance. The program offers participants an outstanding opportunity to develop their artistic talents, it guides them in the preparation of a full-scale musical to be performed on a public stage, it allows them to meet young people from around the world with similar interests, and it introduces them to the culture, geography, and history of eastern and central Germany. No other summer program in musical theater on the Continent offers as rich a complement of features as Broadway on the Elbe.
The program begins with a "boot camp" in musical theater. During this time, pupils receive intensive and rigorous training in the four basic aspects of performance: acting, music, dancing, and design. Everyone enrolled in the program will participate in this boot camp, for even though some may have an interest in working backstage or playing in the pit orchestra, it is important that all have a basic understanding of and appreciation for the key elements of musical theater. Instruction will focus on the abilities common to all musical productions, although examples from the upcoming show will be used as appropriate. At the conclusion of the camp, formal auditions will be held for the on-stage parts, and the roles will be cast. Arrangements for a backstage crew and a pit orchestra will also be made at this point.
Formal rehearsals for the summer's musical production begin in the following class session. The show will have been introduced during the boot camp, but the focus now shifts exclusively to full-time preparation for the public performance at the end of the program. On-stage talent will work on singing, acting, and dancing, spending several weeks of full-time rehearsal in order to ensure a polished performance. Final arrangements lead to dress rehearsals and preparation for opening night. The program culminates with a public performance on one of Magdeburg's best-known stages.
Following the event, the staff will guide all participants through a review and evaluation of their performance. Accomplishments will be properly lauded, and areas needing closer attention and better preparation will be identified. Participants will also serve as leaders in a workshop for local youth interested in musical theater, allowing them to make enjoyable contacts and even strike up friendships with like-minded Germans.
Throughout the program, participants engage in workshops on topics related to musical theater but not necessarily a direct part of the preparations for performance. Our talented staff will explain ways of assembling a repertoire for auditioning and how best to handle the audition itself. They will draw on their talents to hold sessions on using accents (U.S. southern, Cockney, etc.), on performing in vaudeville style, on clowning, and on many other topics. In addition, participants will choose among a wide selection of recreational and cultural activities, they will travel to points of local and regional interest, and they will tour Germany upon the conclusion of the program.
Details on the next session of Broadway on the Elbe will be posted here when they become available. If you would like to be notified via e-mail when the site has been updated, send a note to us at info@MagdeburgPrep.org.